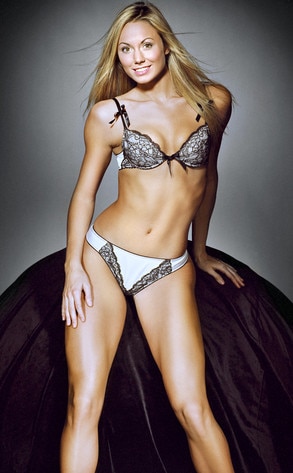 Another reminder of how lucky George Clooney is to be dating Stacy Keibler isn't necessary...but hey, who can argue with proof as delightful as this?
Long before she became the Oscar winner's latest catch—2008 to be exact—Keibler confidently slipped into some sexy lingerie for a photoshoot.
And as one can see in this pic that is just now making its way around the Internet, it's completely understandable why the then-28-year-old found so much success in both the modeling and wrestling worlds.
Yeah, George. We'd say she's a keeper. Then again, you probably already know that.

by: eonline.com
Tags: Array
Trackback URL for this blog entry.